RAIL-R6 is the IoT device dedicated to structured wiring, entirely designed and manufactured by Onyax.
It is a data logger and acquirer of different physical quantities, with the possibility of interfacing various sensors for general use or for temperature measurements.
RAIL-R6 was created for all those applications where analogue and digital acquisition as well as actuations and fieldbus interfacing are required. Designed to meet the multiple needs of remote control, process, for emerging needs in the needs in the Industrial IoT (IIoT) market, but also to make smart and integrable in the ecosystem objects and machinery that until now were excluded from the technological revolution. 
RAIL-R6 is typically installed on standard DIN rail easily, quickly and without complex wiring. Thanks to its dynamic and compact structure, RAIL-R6 is the right answer to any industrial application where you want to remotely and control a physical quantity with an innovative remote control solution.
Modular sensors
Double internal antenna
Bluetooth for local app communication 
NB-IoT to communicate remotely
Connection via MODBUS/RS485 bus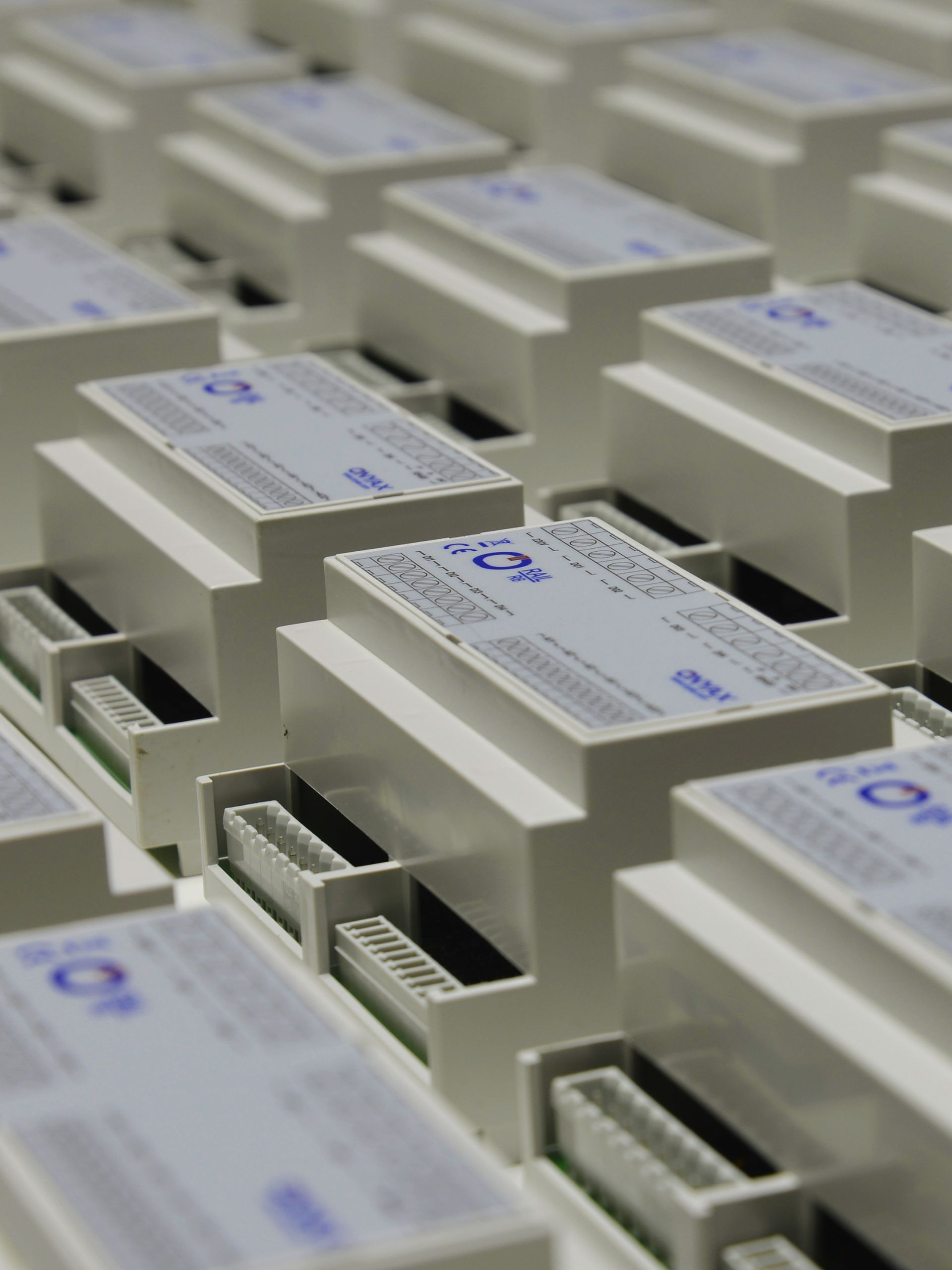 RAIL-R6-RTU is the IoT acquirer/datalogger designed and manufactured by Onyax, dedicated to the remote control of field signals, both analog (0-10V, 4-20mA, RTD) and digital. The device, simple and compact, was also designed to integrate a Modbus server useful for connection with the expansion modules of the EXP series.
Programmable Logic Controller
RAIL-R6-PLC is the IoT datalogger/acquirer designed and manufactured by Onyax for all realities with advanced process control needs. The device has a local Ethernet connection, RS485 and a graphic display suitable for instant reading operations. The solution can be expanded with EXP series units.
RAIL-R6-EXP is the expansion module created by Onyax, which can be perfectly integrated in both RTU and PLC series devices. The module manages both analog and digital inputs and outputs, with the primary objective of responding to every need for digitisation and expandability within technological remote control and remote management systems.
Remote management
Remote alarm/remote acquisition
Bridging industrial networks to IIoT
Thermal plants
Energy monitoring
Cold chain
Revamping traditional solution
Advanced innovative services
Predictive maintenance
Integration into ACE platform
Every NEMO device is remotely connected to the IoT ACE platform, dedicated to the management of real-time data, alarms, events and measurements.
Georeferencing of device, SCADA/synoptic visualisation, dynamic reports and real-time notfications make the control process affordable for everyone, simplifying every installation and maintenance operation.
Are you looking for an IoT solution for your business reality?